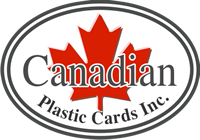 1200 Speers Road - Unit #47 - Oakville, ON (Canada), L6L 2X4
Phone: 905 827-5243 Fax: 905 827-5355 Toll Free: 1-888-226-4213
Online Quotation

Canadian Plastic Cards Inc. are providing customers with fast, accurate and competitive quotations. Our ability to do this is attributed to the experience of our staff and management.
The Canadian Plastic Cards Inc. Web Site allows the excellent service levels to become even better.
This On-Line Quotation Request Form will show you how to enter specific information about your card program requirements and send this information directly to our Quotation Department. The response time will be surprising!
It is the goal of Canadian Plastic Card Inc. to provide a complete quotation with options within 12 hours of request receipt. Most quotations will have a response time of less than 2 hours.